The 360 wig, also known as a lace all-around wig, provides a natural hairline and can be styled in numerous ways, making it a favorite among hair enthusiasts. In this article, we will explore the best hairstyles to try with your 360 wigs, allowing you to elevate your look with ease and confidence.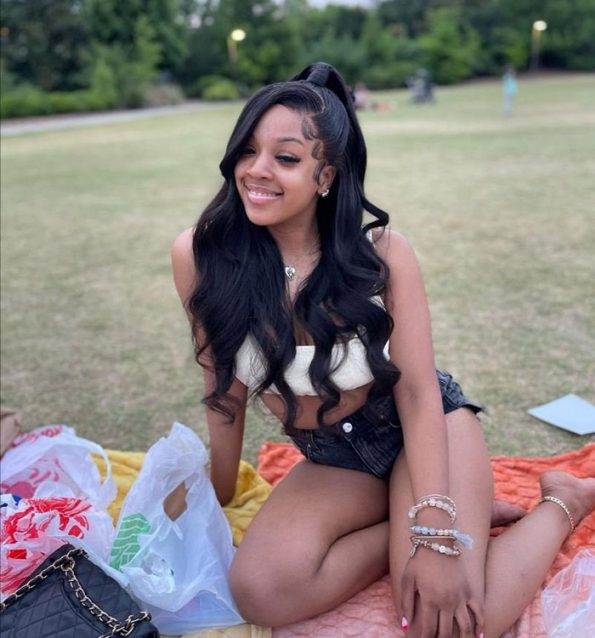 The classic bob.
If you're craving a shorter hairstyle, why not try the classic bob? Bobs are flattering and versatile, and with a 360 wig, you can effortlessly switch up your look. The bob can be worn straight, curled under, or with subtle waves for added texture. Experiment with different lengths and choose a bob that complements your face shape and personal style. This timeless hairstyle is suitable for various occasions and can be easily dressed up or down depending on your outfit and makeup choices.
The classic sleek look.
The classic sleek look is a timeless choice that exudes elegance and sophistication. To achieve this style with your 360 wig, you will need a flat iron to straighten the hair, ensuring a smooth and glossy finish. Apply a heat protectant before using any heat styling tools to protect the wig's hair fibers. Once the hair is straightened, consider parting it down the middle for a chic and symmetrical appearance. This sleek hairstyle complements various occasions, whether it's a formal event, a day at the office, or a night out on the town.
Voluminous curls.
For those who prefer a more voluminous and glamorous look, voluminous curls are an excellent choice. To achieve this style, use a curling wand or rollers to add curls to your 360 wig. The key is to ensure the curls look natural and bouncy. You can leave the curls as they are or gently brush them out for a more relaxed and romantic feel. Voluminous curls are perfect for special occasions, parties, or simply when you want to feel extra fabulous.
Half-up half-down hairstyle.
The half-up half-down hairstyle is a versatile and trendy option that offers the best of both worlds. It allows you to showcase the length of your 360 wig while keeping the hair away from your face. To achieve this style, gather the top section of your hair and secure it with a hair tie or clip, leaving the rest of the hair flowing freely. You can add curls or waves to the hair that is left down for an added touch of elegance.
Top knot.
The top knot is a chic and practical hairstyle that keeps your hair off your face while maintaining an air of sophistication. To create a top knot with your 360 wig, gather all the hair at the crown of your head and twist it into a bun. Secure the bun with hairpins or a hair tie, depending on your preference. This versatile hairstyle is suitable for both casual and formal occasions, and you can customize the size and height of the top knot to suit your style.
High ponytail.
A high ponytail is a simple yet stylish hairstyle that can instantly elevate your look. With a 360 wig, you can achieve a high ponytail without worrying about any visible wig cap or hairline. To create a high ponytail, gather all your hair at the crown of your head and secure it with a hair tie. Use a small section of hair from the ponytail to wrap around the hair tie for a polished finish. This hairstyle is perfect for casual outings, gym sessions, or whenever you want to keep your hair off your face.
Low messy bun.
For a laid-back and effortless look, consider the low messy bun. This hairstyle is both chic and comfortable and works well with 360 wigs. To create a low messy bun, gather your hair at the nape of your neck and secure it with a hair tie. Twist and wrap the hair around the base to form a bun and use bobby pins to secure it in place. Allow a few strands of hair to fall loosely around your face to add a touch of softness.
Braided beauty.
Braids offer an array of possibilities when styling your 360 wig. Whether it's a classic French braid, Dutch braid, fishtail braid, or cornrows, braided hairstyles can be both practical and visually stunning. You can braid the entire wig or incorporate braids as accent pieces into other hairstyles. Braids are ideal for a day at the beach, music festivals, or when you want a fun and creative look.
Slicked-back glam.
For a bold and edgy appearance, try the slicked-back glam style. This look is achieved by applying a strong-hold gel or pomade to smooth back the hair, giving it a sleek and polished finish. Use a fine-tooth comb to comb the hair back, ensuring there are no flyaways or loose strands. The slicked-back glam style pairs exceptionally well with statement jewelry and dramatic makeup, making it a go-to choice for elegant evenings and red carpet events.
Side-swept waves.
Side-swept waves are a beautiful and romantic hairstyle that adds a touch of femininity to any look. To achieve this style, part your 360 wig on the side and add loose waves or curls to the hair. Sweeping the hair to one side creates a soft and elegant silhouette. This hairstyle is versatile and can be worn casually or dressed up for formal events.
High bun with bangs.
For a stylish and modern look, try a high bun with bangs. Gather your 360 wig into a high ponytail and secure it with a hair tie. Then, twist the hair and wrap it around the base of the ponytail to form a high bun. Next, bring out the bangs from the front and style them to frame your face. This hairstyle is both elegant and playful, making it a fantastic choice for parties, cocktail events, or even a night out with friends.
Side ponytail with curls.
Combine the elegance of a side ponytail with the charm of curls to create a gorgeous and graceful hairstyle. Gather your 360 wig to one side and secure it with a hair tie, leaving a few tendrils of hair loose for a soft and romantic touch. Curl the hair left hanging down the side to add texture and movement. This hairstyle is an excellent choice for weddings, date nights, or any occasion where you want to exude grace and sophistication.
Pinned back half-up.
If you want a hairstyle that's easy to create yet looks effortlessly stylish, the pinned back half-up is the way to go. Gather the top section of your 360 wig and secure it at the back of your head with bobby pins or a decorative clip. Allow the rest of the hair to flow freely. You can add curls or waves to the loose hair for added elegance. This hairstyle is perfect for a casual day out or a romantic evening.
Braided crown.
For a regal and eye-catching look, opt for a braided crown hairstyle. Part your 360 wig down the middle and create two braids on either side of your head. Then, wrap each braid around the crown of your head to form a braided crown. Secure the ends with bobby pins, and you'll have a captivating and ethereal hairstyle that's perfect for weddings, festivals, or any special occasion.
Do and Don't when you try to style your 360 wig.
Styling your 360 wig can be a fun and exciting way to experiment with different looks, but it's essential to approach the process with care to ensure the longevity and natural appearance of the wig. Here are some do's and don'ts to keep in mind when styling your 360 wig:
Do's:
Use heat styling tools with caution: If you're using heat styling tools like flat irons or curling wands, always use a heat protectant spray on the wig hair to prevent damage. Use low to medium heat settings to avoid burning or melting the wig fibers.
Opt for human hair wigs: If possible, choose a 360 wig made from human hair. Human hair wigs offer more styling versatility as they can be heat-styled, dyed, and permed, just like natural hair.
Experiment with different styles: Don't be afraid to try out various hairstyles, from straight and sleek to curly and voluminous. 360 wigs are designed to be versatile, so embrace the opportunity to switch up your look.
Use wig-friendly hair products: When applying hair products to your 360 wig, make sure to use products specifically designed for wigs. Avoid products with harsh chemicals or alcohol, as they can damage the wig fibers.
Consult a professional stylist: If you're unsure about how to style your 360 wig or want to try more complex hairstyles, consider consulting a professional wig stylist. They can offer valuable tips and guidance to achieve the look you desire.
Don'ts:
Overuse heat styling tools: While heat styling can transform your 360 wig, excessive use of hot tools can lead to damage and reduce the wig's lifespan. Limit heat styling to when it's necessary and use lower heat settings when possible.
Brush wet wig hair: Avoid brushing or combing your 360 wig when it's wet. Wet wig hair is more susceptible to damage and breakage, so allow it to air dry or use a low heat setting on a blow dryer if necessary.
Use regular hair dye: If you want to change the color of your 360 wig, avoid using regular hair dye meant for natural hair. Instead, opt for wig-specific dye or consult a professional wig stylist for coloring services.
Pull or tug on the wig: Handle your 360 wig with care and avoid pulling or tugging on the hair too forcefully. Be gentle when detangling and styling to prevent shedding and damage.
Sleep with the wig on: Sleeping with your 360 wig on can cause tangling and matting of the hair. It's best to remove the wig before sleeping and store it properly on a wig stand or mannequin head.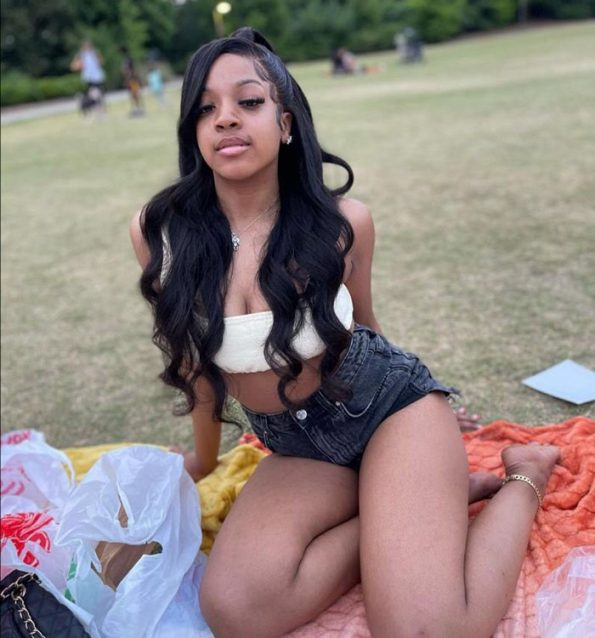 Try it youself.
360 wigs offer a plethora of styling options that cater to various tastes and occasions. From the classic sleek look to the whimsical side-swept waves, the versatility of 360 wigs allows you to explore an array of hairstyles with ease. Whether you prefer a polished and refined appearance or a carefree and messy vibe, these hairstyles will elevate your look and help you make a statement with your 360 wig. Experiment, have fun, and embrace the freedom of expression that comes with these remarkable wigs. Embrace your unique style and rock your 360 wig with confidence!